2 Jun 2023
President's Report
This newsletter is arriving in your inbox in the middle of Reconciliation Week. Rightfully, the impending referendum and the subsequent media and conversations have elevated the discussion of Reconciliation Week at a level more significant than in previous years. The theme for National Reconciliation Week 2023, Be a Voice for Generations, encourages all Australians to be a voice for reconciliation in tangible ways in our everyday lives – where we live, work and socialise. Asking that 'for the work of generations past, and the benefit of generations future, let's choose to create a more just, equitable and reconciled country for all'. Driving to school this week, listening to my son singing along to Midnight Oil & Dan Sultan's 'Gadigal Land' https://www.youtube.com/watch?v=wuWgE-u4keg and then talking about the lyrics afterwards reminded me that there are so many ways that we can have the discussion, and support people of all ages to 'Be a Voice for a Generation'!
Ultra Marathon runner Pat Farmer OAM was in Tasmania during April as part of his Run for the Voice campaign and I was asked to speak to the place of public education in this discussion. Often the first things that come to mind when asked to speak about education take us back to the classroom; care and compassion, ensuring fairness and equity, promoting curious and confident thinkers and improving outcomes for all within our school community. Now the vision for education outlined in the updated Mparntwe Declaration (many of us would remember the initial Melbourne Declaration on Educational Goals for Young People in 2007) is not too distinctly different from what this year's Reconciliation Week is asking – and that is to promote equity and enable confident and creative individuals, successful learners, and active and informed community members.
I hope that you have found space in your busy school schedules to facilitate some thought and discussion about Reconciliation Week to support your community's awareness and understanding. There are some terrific resources available on https://www.runforthevoice.com/the-run and https://www.reconciliation.org.au/our-work/national-reconciliation-week/
Welcome to New Members
I am pleased to welcome new members to our Association, Mark Nutting, Acting Assistant Principal, Launceston College, Kaleb Smith, Acting Assistant Principal, Claremont College, Annette Saunders, Principal, ECIS Devonport.
Member Drop in Sessions and Forms Survey
Thank you to the members that were able to 'drop in' or complete the forms survey within the first 48 hours, the response rate saw more than half of our members take up the opportunity in a short amount of time. This provided a balance of invaluable lived experiences and principal voice when we are looking at themes under our key practice of 'consult and advocate' to escalate with DECYP executive.
Grouping the themes saw the following areas
Staffing Shortages,
Supporting Staff Wellbeing,
Student Complexity,
Communication across DECYP,
Principal Classification
System Initiatives inc. School Improvement
Administrative Burden
Suitable Resourcing
Access to Professional Support Staff
Administrative Demands
The anecdotes from principals that sit behind these themes are powerful and will be used with the respect and care they deserve when we are representing our membership.
Strategic Plan
Our TPA Executive have finalised the new Strategic Plan with a major feature being the move to 3 sets of 'Key Practices' that underpin our vision to support 'Connected and empowered educational leaders as an integral part of our public education system'
Support & Care
Lead & Develop
Consult & Advocate
I ask that you reflect on these key practices and consider how we can best engage with our members, as well as how can you as a member, proactively engage with your Association.
Behind this strategic plan sits the detail of the actions, strategies and tasks that bring this work to like across the 2023-2026 period of our planning cycle that our executive have recently developed.
National School Reform Agreement Ministerial Reference Group
Federal Minister for Education, Hon Jason Clare MP recently announced membership of this group. The Reference Group has been established to provide advice to the previously announced Expert Panel. TPA members are well represented in this work through the membership of ASPA President Andrew Pierpoint and our former TPA president Dr Sally Milbourne.
A survey has just been released, calling for input from students, teachers, parents and carers to inform the Better and Fairer Education System Review. You can access the survey here.
The survey seeks responses from students, teachers, parents and carers regarding student mental health and wellbeing, teacher recruitment and retention, funding transparency and accountability and targets for the next National School Reform Agreement. The survey, conducted by the Social Research Centre will be available online from 23 May to 23 June 2023. This survey provides an opportunity for participants to contribute their perspectives and help shape the future of education in Australia.
The Expert Panel for the Review will use the results to help draft a consultation paper which will invite submissions from all stakeholders, and also to develop recommendations for the final report, which will ultimately inform the development of a new National School Reform Agreement.
Please don't hesitate to reach out to Sally if you have any further questions about the survey or the Review at sally.milbourne@outlook.com
APPA Conference
Many school leaders have touched base asking questions wondering about the National APPA 2023 Conference. It is Tasmania's turn to host the Australian Primary Principals Conference this year – 30th July to 2nd August in nipaluna/Hobart. DECYP have kindly quarantined the dates around the conference, recognising the value of this tremendous opportunity for our school leaders. As a result, TPA will pause our conference for a year, just as we did in 2015 when we last held the APPA conference. For those that attended in 2015, you'll recall it was a memorable program full of engaging keynote presentations, thought provoking panel conversations and brilliant social events in and around Hobart with colleagues from around the country. For our secondary, senior secondary and special education colleagues – the program has been designed with your contexts in mind as well!
Please follow the link below to register and invest in your own professional learning and wellbeing.
Zart Art – Platinum Sponsor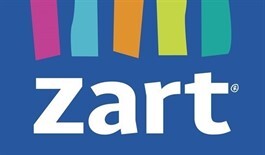 ZartArt is providing Principals and schools with a 15% discount PLUS a 5% rebate to the TPA for all orders and online workshops.
Use Promo Code TPA15 when ordering online or making a booking for any Professional Development activities.
Zart Art not only offers an extensive art supplies range with a unique professional development program but also carries a complete school product line, to support all your back-to-school needs.

View the ZartArt product range:
Click here to view Zart Education on Demand:
National Associations
APPA/ASPA research paper on School Leader Wellbeing Report
The APPA/ASPA Research Paper on School Leader Wellbeing, was produced as a result of the PARF funded research project, facilitated on behalf of APPA and ASPA by PIVOT Research.
Australian Primary Principals Association
TPA Platinum Sponsor MSP
Leading with Reflective Awareness & Empathy to Support School Community PL
Tasmanian Principals Association
presented by
Thursday 15 June 2023
Boardwalk Gallery, Wrest Point Hotel
School Leaders including ASTs, APs and Principals are strongly encouraged to register their teams for this event.
• TPA Members and their team - Free
• Non-members - $80 per participant
REGISTER or manager@tpa.org.au
TPA Platinum Sponsor Education Perfect
TPA Gold Sponsors
ASCA
Visit ASCA at the upcoming APPA conference
Kerry and David will be in Hobart, at the Hotel Grand Chancellor, from Sunday, 30 July – Wednesday, 2 August, 2023.
Find out how your school can obtain access our 100+ Preferred Supplier partners to streamline your purchasing and enjoy exclusive benefits and savings
Does your School have a Canteen?
Principals, let your Canteen Manager or Caterer know that we will be releasing FREE access to our "Food for Thought" Canteen Cookbook in Term 3!
Free to all ASCA members
Hundreds of recipes from the ASCA Schweppes Sassy Chef, Alison Taafe
Created specifically with School Canteens in mind
Are you receiving your SMITH's rebate?
We've recently processed SMITH's rebates to all schools that order SMITH's products
If your school orders SMITH's products, please check your bank account to ensure you've received yours or contact Kerry if you are unsure at kerryd@asca.com.au
ASCA supports Australian Charities
As a not-for-profit organisation, each year ASCA donates its surplus funds to a range of registered charities who assist in the education of vulnerable children.

By simply purchasing from ASCA's Preferred Suppliers, you are not only gaining best value for your school, but indirectly contributing to our Charity Partners.

Since our inception in 1979, ASCA has continually supported these charities, with almost $5 million donated to partners such as The Smith Family.
Thanks to your support, we were able to donate record amounts in 2022, a year in which our charities really needed it. Thank you.
Resources & Readings
2023 Tax Time Resources
Time to 'study up' on your deductions
Tax time is right around the corner. Not sure what deductions you can claim this year? Well good news, the Australian Taxation Office (ATO) have shared a range of helpful tips and resources to help make tax time simple.
'So what can I claim?'
From self-education, union fees, school supplies and working from home costs – the ATO's tailored occupation guide gives great insight to common deductions in your role. It also covers information on the income you'll need to declare, and the records you need to keep.
Worked from home?
If you've worked from home this financial year, there are two ways to calculate your deduction this tax time – the revised fixed rate method, or the actual cost method. From 1 July 2022, the revised fixed rate method has increased from 52 cents to 67 cents per hour worked from home, and no longer requires you to have a dedicated home office space. The expenses covered in the rate, and the records you'll need to keep, have changed too.
Keep your records
Keeping the right records is essential. Use the myDeductions tool in the ATO app for a fast and easy way to store your receipts and keep track of your records!
And the best time to lodge?
The best time to lodge is from late July, when most of your information from employers, banks and health funds has been automatically included in your tax return. All you'll need to do is check the pre-filled information is correct, add any income that's missing, and claim your deductions!
Remember, most tax returns lodged online take about two weeks to be processed.
Be You: An Introduction to Suicide Response in Schools
Register today and join the Be You Tasmanian Team for an online interactive session.
Schools can have a significant impact on managing community risk and recovery following a critical incident.
During this online introductory session, schools will be invited to consider if they are prepared for a critical incident. Information and resources provided in this session are evidence-based and trauma informed.
You will learn about:
The principles underpinning a response to suicide.
The benefits of having a suicide response plan.
Be You resources to enhance community preparedness.
How Be You Consultants provide ongoing support to schools.
This session is aimed at school leaders and wellbeing staff.
Session details:
Location: Online
Date: Thursday 22 June
Time: 3.30pm- 4.30pm (AEST)
Cost: Free
For further information please contact:
Eva Nicholls Be Consultant- Tasmania
enicholls@headspace.org.au
0408 985 896
TPA Sponsors
Platinum
MSP Photography
Steve and Rebecca Skinner
(03) 6231 5880
ReadCloud
Josh Fisher
0405 189 184
josh@readcloud.com
Education Perfect

Education Perfect (EP) is a leading cross-curricular platform used by 2,000+ schools, designed to elevate the role of a teacher in the classroom. Integrating seamlessly within a schools existing Learning Management System, the program provides an extensive library of curriculum-aligned content that can be further shaped around each teacher's needs. Teachers love EP as it provides rich data and insights into student learning, providing personalised learning programs based on students' strengths and weaknesses. School leaders love EP because it increases teacher efficacy.
Zart Art
As a Tasmanian Principals Association sponsor, we are pleased to offer all TPA Member Schools 15% Off Storewide when you use Promotion Code: TPA15
Lyn Rogers
zartart@zartart.com.au
BFX Furniture
Contact details:
Steve Milekovic, Sales and Project Consultant
0408 464 037
steve.milekovic@bfx.com.au
Future Focused Learning
Future Focused Learning Network is a global professional learning community of educators who share your passion. Inside you'll experience engaging themes, keynotes, resources, and challenges to provide meaningful professional learning and accelerate your professional transformation. You can join accredited Masterclasses led by leading education experts aligned to your capacity and targeting your potential.
For your free access link, please contact TPA Business Manager, Tamara Clark manager@tpa.org.au
Hearing Loop Australia
Hearing Loop Australia is a leading supplier of hearing augmentation solutions in Australia.
Providing your teachers to be heard in the classroom with the Phonak Soundfield system and saving the Teacher from voice strain. Helping children with Assistive Hearing equipment, Auditory processing, ADHA and children that struggle to hear the teacher or other students.
Offering both portable and fixed solutions from the classroom to Halls and assemblies.
We are a company who is proud of our history and experience. Our business ensures that you have access to market leading technology and solutions that are customised to each project. Our people are passionate about helping you to ensure that systems provide the best outcomes for people who are hard of hearing. Our experienced and knowledgeable staff work across Australia to provide the right hearing augmentation solution for every situation. Our team includes staff with both clinical and technical backgrounds. This unique combination of knowledge and skills ensures that our solutions are designed to provide the best possible outcome for the end user
Contact us on 1300 669 721 or email info@hearingloop.com.au to help you find the right fit for you and your hearing system users.
Gold
Schoolzine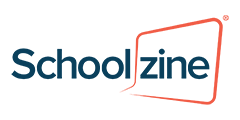 1300 795 503
liane@schoolzine.com
Sturdybilt Agencies
Playground Equipment, Shade Structures, Rubber Under surfacing
Synthetic Grass, Aluminium Furniture, Fencing
Kathryn Cunningham – Sales
Ph: 1800 113 110
Fax: 1300 113 110
sales@sbagencies.com.au
ASCA
ACSA is a not-for-profit member association of schools, working with over 100 supplier partners to deliver the best value for your school and canteen, saving over $10 million per annum for our members.
As a not-for-profit organisation, the welfare of children in your schools has always been paramount. Whether we are helping you in your canteen to deliver more healthy, better value meals, or simply ensuring that you get best value for your school budget; our aim is to assist you to provide the best education to your students, whilst contributing to Australian charities that support the education of vulnerable children.
Over the last 40+ years, ASCA has contributed almost $5 million to our 10 charity partners including The Smith Family, St Vincent de Paul, The Song Room and AEIOU.
Visit the link below to learn more about how we can help your school, and make sure you read your Termly Smart School Newsletters and monthly emails to keep up with the latest products and services from our innovative Preferred Supplier partners.
Kerry Danks-Guy
National School Supplier Manager & Area Manager
TAS
kerryd@asca.com.au
0417 742 055
Berry Street

We know that all students, particularly vulnerable students, need strategies to increase their well-being in order to achieve academic success. Berry Street Education Model (BSEM) is an evidence-informed approach that enables teachers to increase engagement with students with complex, unmet learning needs and successfully improve all students' self-regulation, growth and academic achievement.
Contact
info@berrystreet.org.au
03 9429 9266
Teacher's Health
Want to join?
Joining Teachers Health is fast, easy and hassle free. You can join:
Contact
For more information visit teachershealth.com.au or call 1300 728 188.
15 Jun 2023 - 10:00 AM to 3:45 PM